TRUSTEES' MEETINGS
Each Month, 2nd + 4th Wednesday @ 6:00pm Firehouse, 3245 Havensport Rd. Carroll, Ohio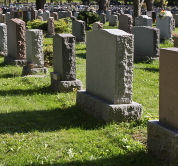 FIRE DEPARTMENT

Protecting over 5000 people living in an area of 32 square miles.
ROAD DEPARTMENT

Greenfield Township Road Department maintains safe road conditions year round.
ZONING DEPARTMENT

Managing the physical development and uses of land in Greenfield Township.
About Greenfield Township
Located just 15 miles southeast of the Columbus I-270 outerbelt, Greenfield Township, Fairfield County, OH, is a great place to raise a family. Rolling farmland, the US Rt. 33 business corridor and bypass, and numerous shopping and dining sites give you all the conveniences of the nearby city of Lancaster with the quiet country feel of township living
.
RECYCLING @ FIREHOUSE
Recycling bins located behind Firehouse
3245 Havensport Road, Carroll, Ohio